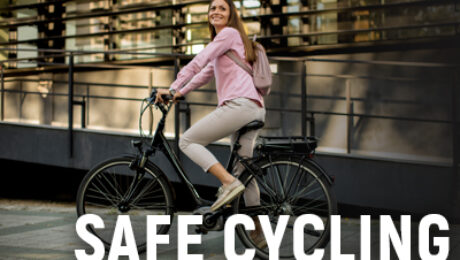 Spring activity and exercises – cycling
Beautiful, spring aura behind the windows pleases our eyes more and more often. At a time when the day gets longer and the sun's rays are even more eagerly wrapping still slightly frozen soil, it is worth starting to activate your body after the lethargic autumn and winter period. The best way to stimulate our body and spirit is sport! It does not necessarily involve professional trainings. Physical activity can be purely relaxing and that is exactly you will achieve with going for a bike. The two-wheeler can be used as a reliable means of transport when commuting to work or purely recreational activity. So how to prepare for such a trip?
How to prepare to go out for a bike ride?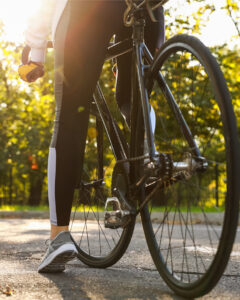 At the very beginning, take care of the good technical condition of your 'two-wheeler'. Before the first trip, it is worth taking the bike to the bike service, where experts will properly adjust the brakes and gears, center the wheels, check threaded connections, lubricate the chain, etc. You should also adjust the optimal height of the saddle. It should be at the level, where with the leg at the lowest point in relation to the saddle, the knee is almost fully extended.
If you feel discomfort in the pelvic area, lower the tip of the saddle downwards. On the other hand, pain in the lower back may be caused by the saddle being moved too far back – it is worth moving it forward.
When it comes to the steering wheel, the best indicator will be a position that allows you to keep your back straight and to maintain the right angle between the torso and shoulders, thanks to which the chest and back will be under less tension. Remember to breathe with the diaphragm. Arrange your feet so that the first joint of the big toe is exactly above the axis of the pedals. Thanks to this, you will properly distribute the energy – you will pedal more effectively without getting too tired.

The benefits of cycling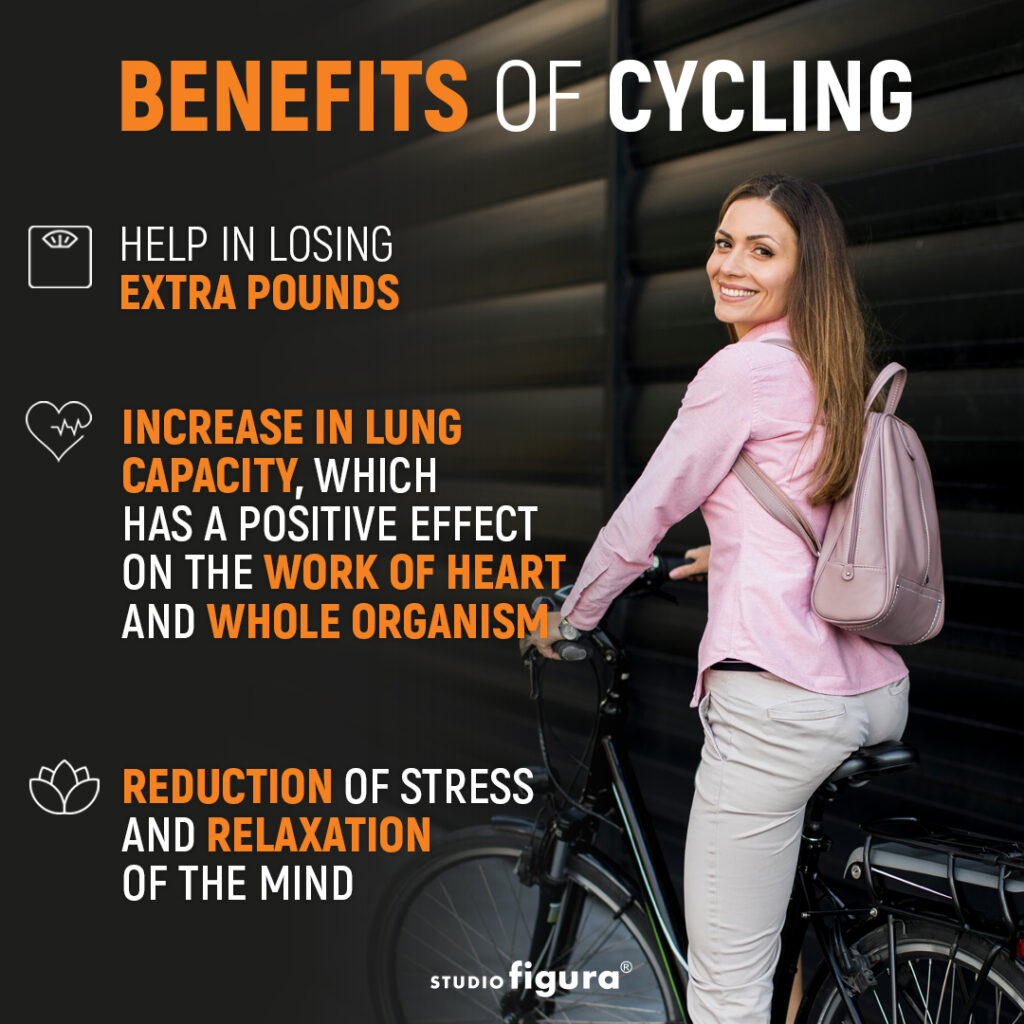 It would be difficult to count all the advantages of regular cycling trips. It is worth noting, however, that during the walk (at an average pace of 5 km / h) you will burn about 232 kcal/h. When riding a bike at a speed of about 20 km/h, we will lose about 563 kcal/h. The best part is that while cycling, our muscles extract energy from fatty tissues, which contributes to their burning. What more?
• Cycling 30-40 minutes 4 times a week helps lower bad cholesterol and increase the amount of good cholesterol.
• It increases lung capacity, improves heart function, oxygenates blood and, consequently, all organs.
• In a quiet neighborhood you will effectively reduce stress and relax your mind.
• Cycling has a positive effect on the spine and body posture.
• It improves skin blood supply. Consequently the skin becomes more oxygenated, which in turn contributes to the preservation of a youthful appearance for longer!
Spring cycling. What to take with you?
When driving after dusk, it is obligatory to have efficient, switched on lighting at the front and rear of the vehicle (yellow / white light at the front and red at the rear). You don't have to drive with the lights on during the day! A red reflector on the back of the bike is enough.
The right outfit has an impact not only on your comfort, but also helps to protect you from catching an infection related to overheating or cooling down. Not every enthusiast of bicycle expeditions has professional clothing dedicated to professional cyclists at hand. Therefore, it is worth wearing layers so that you can take off excess clothes if necessary and put them on again if the weather changes. It's best to HELMET, comfortable footwearave a  and (obviously) the reflectors. It is also worth taking the sunglasses and a bicycle pump with you.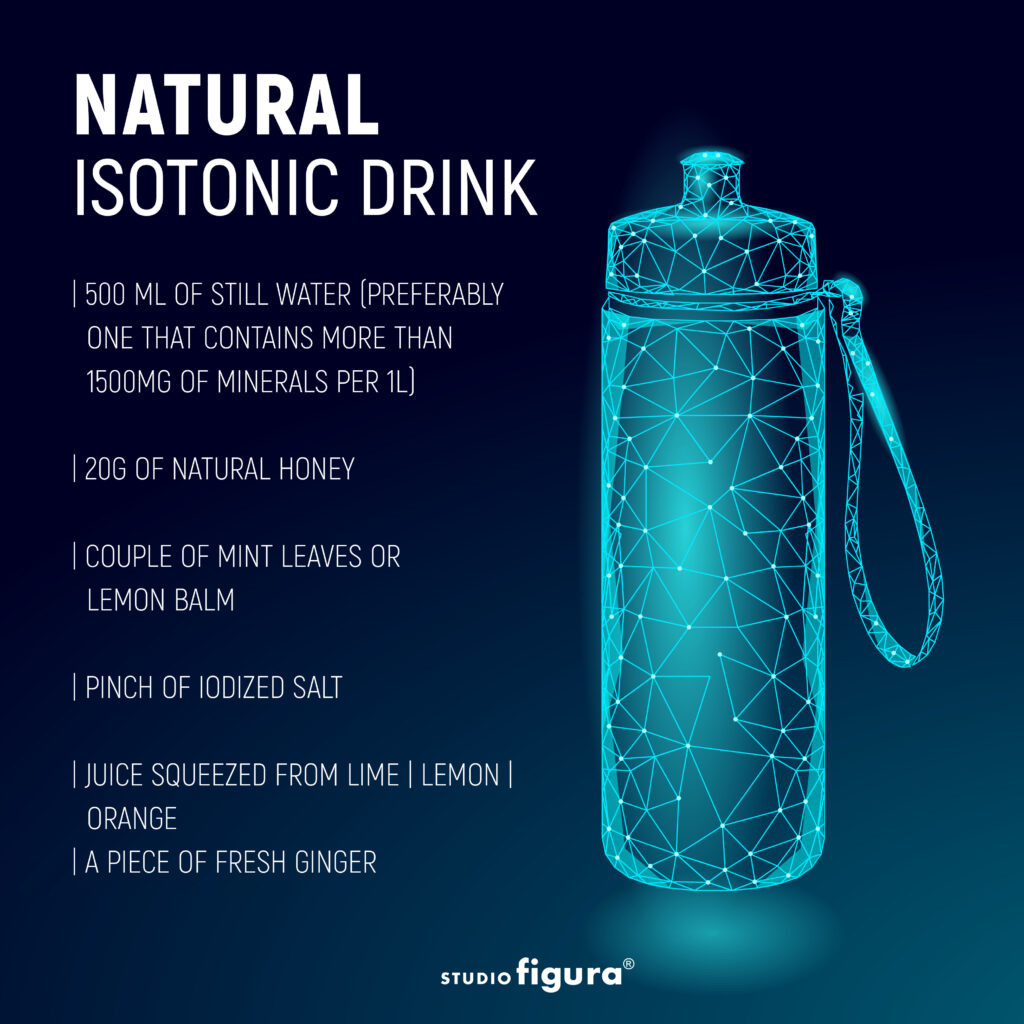 Don't forget about drinks: the optimal amount to have with you is about 2 liters of liquids. One bottle can contain water, while the other can be filled with a self-made isotonic drink, which is obviously better than the one you can buy from the store.
However, it is worth remembering, that such an 'isotonic' should be used only during physical exertion. Otherwise, you will provide yourselves with unnecessary calories. Under no circumstances should you replace water with an isotonic drink to drink on a daily basis. The graphic shows the recipe you can use to prepare the isotonic drink at home. Remember to crush the mint and lemon balm leaves so they can give more flavor. Mix everything together.
A packed lunch will also be useful, e.g. nutritious sandwiches made of wholemeal rye bread based on e.g. avocado, tomato and egg. It is also worth taking care of a reserve injection of energy! Walnuts or Brazil nuts will be perfect, as well as rice cakes with the addition of banana. In he event of an energy crisis will they put you on your feet in no time! Having made such preparations, you can boldly go on your way!
Bans for cyclists

You should also be know how to obey traffic and be aware of places where cycling is prohibited.
This applies, for example, to cycling on a pavement not exceeding 2 m wide (or riding a bicycle on it when there is a road or bicycle path nearby)! What is the risk of breaking these rules? We have prepared answers to these questions below. We hope that they will protect your wallets against unwanted weight reduc…. content reduction!

The bicycle rider is prohibited from:
driving on the pavement – PLN 50 fine

driving without at least one hand on the steering wheel and feet on the pedals – PLN 50 fine

driving without lighting in the evening and at night – PLN 100 fine

clinging to vehicles – PLN 100 fine

riding through a pedestrian crossing – PLN 100 fine

using the phone while driving which requires holding it in your hand – PLN 200 fine

drive on the motorway and expressway – PLN 250 fine

not giving way to pedestrians at a pedestrian crossing – PLN 350 fine

driving under the influence of alcohol or a substance similar to alcohol: 0.2 – 0.5 per millle – PLN 300-500 fine

driving under the influence of alcohol over 0.5 per mille – PLN 500 fine
We hope that now, armed with basic knowledge about the preparations, benefits (and tips on what to avoid), you will go on a bike trip even more willingly (and safer)! We wholeheartedly encourage you to do so, because cycling will not only improve your condition and health, but also will also help to dispel cloudy thoughts and generally improve your mood! Check out our Facebook fanpage for everyday portion of our culinary recipes, fit tips and promotions available on the Studio Figura online store.
There is nothing left for us to do but wish you many unforgettable experiences and safe journeys! <3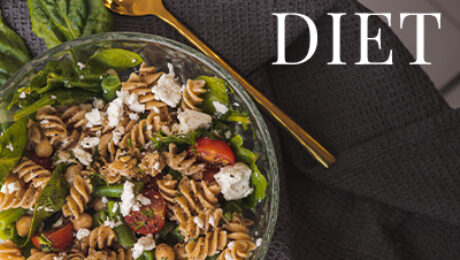 Change your perspective on food: A healthy diet

If at the mere sound of the word "diet" gives you goosebumps, a vision of a thick steam of sweat, a strenuous effort to deny yourself the greatest pleasures, black bread and black coffee… You simply belong to the group of people for whom the reality of a happy, unfettered and thus healthy eating has been shaken by… folk psychology that functions as a set of beliefs, e.g. "diet requires sacrifice", "all men betray" , "Women talk a lot," etc.
Simply put: each of us is on a diet all the time. The term 'diet' is used to describe any diet, no matter what we eat. However, we would like to present what lies behind the three most recognizable eating habits : slimming, cleansing and balanced diet.
Commandments of a balanced diet
Balancing meals is the cornerstone of any balanced diet. It is essential to properly balance the supply of carbohydrates, protein and fat – a large supply of vegetables and water, moderate fruit. The optimal amount of them is approximately 400 grams, so 5 servings a day. It is worth enriching your menu with fruit juices (it is important that they are sufar-free) and vegetable juices (e.g. sauerkraut, beet or tomato juice).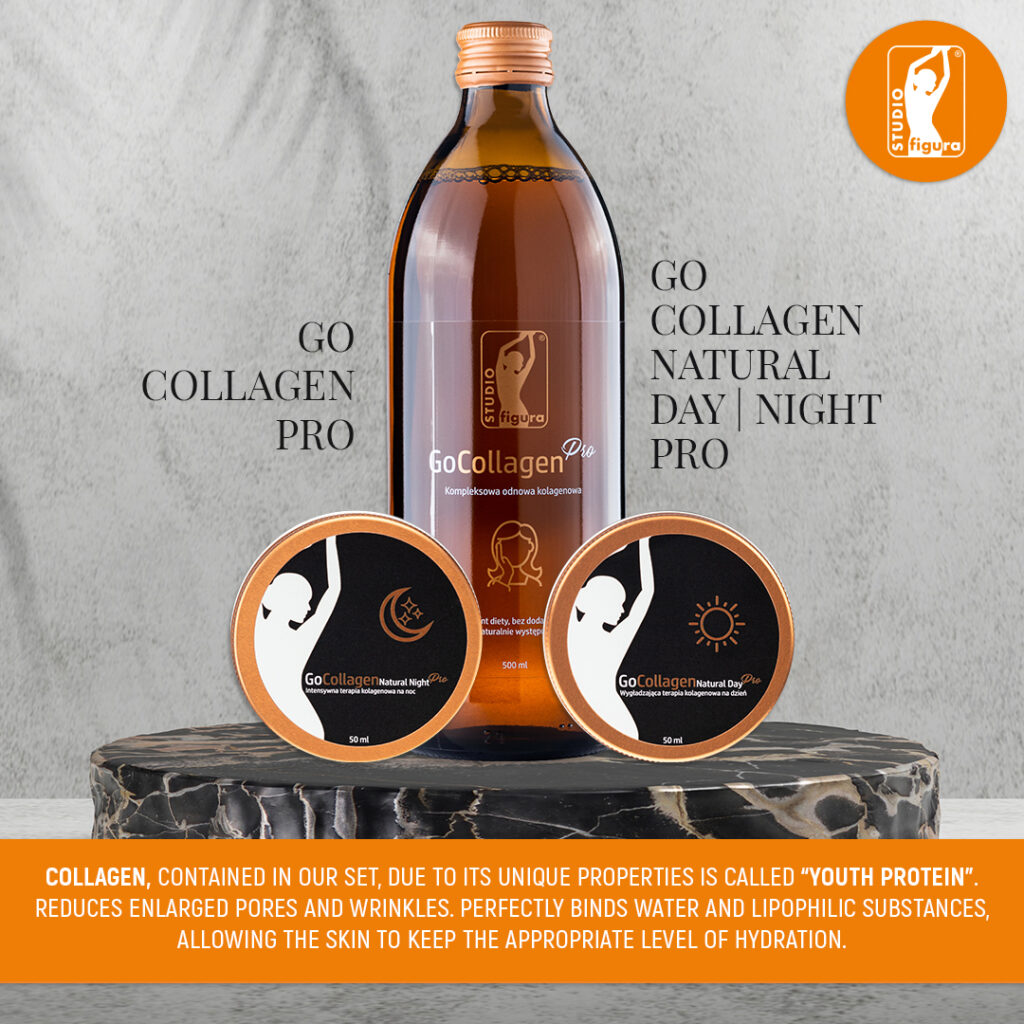 While on a diet it is also worth using dietary supplements, so that the vitamin and mineral balance of your body is maintained at a high level. If you are looking for products that will strengthen your joints, give shine to your hair, make your skin beautiful, and also take years away, opt for a collagen set. It will not only seal the blood vessels, but also positively boosts body's immunity.
First of all, a balanced diet involves getting rid of all empty calories from our menu. Meals should be eaten at fixed, specified intervals. We should eat a balanced diet, rich in fruits and vegetables (of which vegetables should be more, as they contain less fructose – sugar which can stay in the intestines and ferment over time, leading to bloating and stomach pains).
It is extremly important to take care of omega 3 and 6 acids balance. There are interdependent with each other. Deficiency of one of them results in decreased immunity and susceptibility to inflammation. It also increases the amount of bad cholesterol.
Three steps to effective weight loss – a natural cleansing diet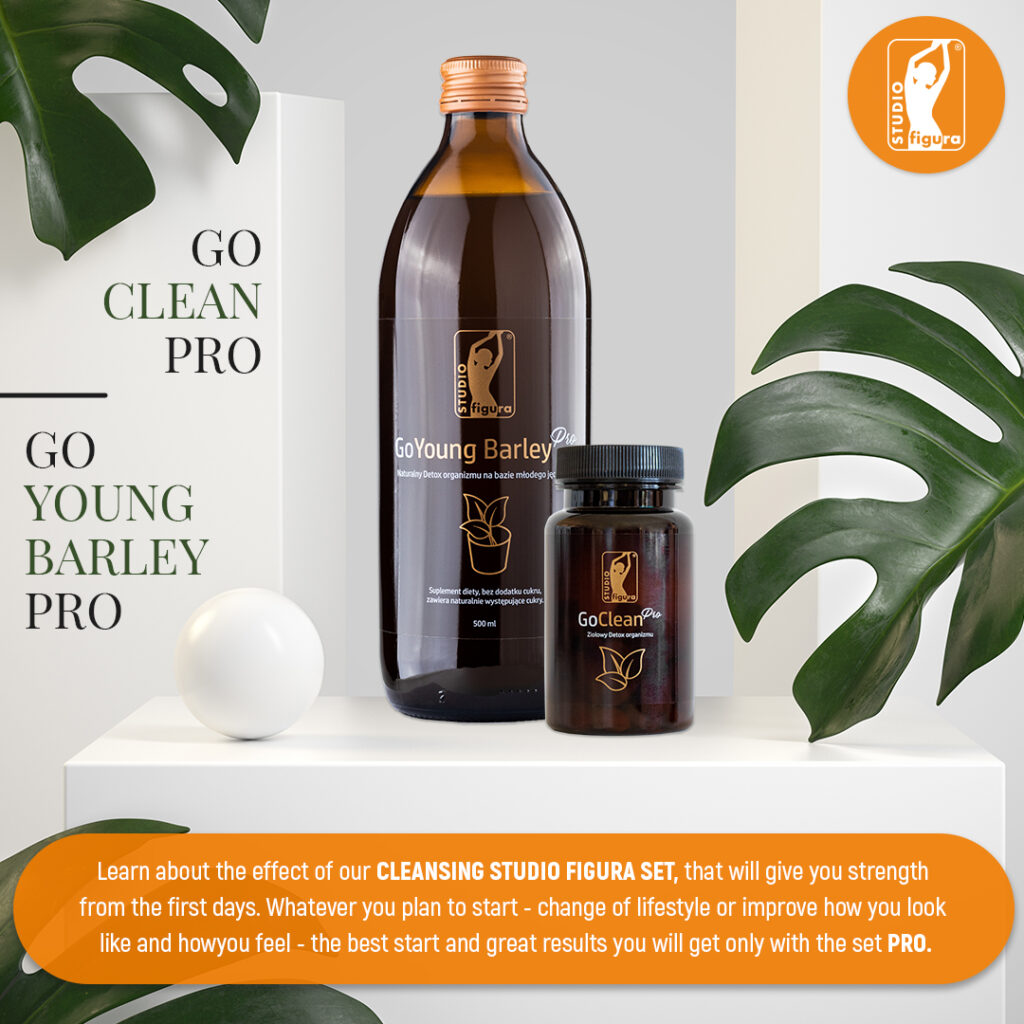 Young barley extract has very strong cleansing and slimming properties. It contains many minerals, supports intestinal peristalsis. It is also rich in B vitamins.
It is worth detoxifying the body with green tea, as it supports and stimulates metabolism, especially supports the work of the kidneys and liver. However, remember not to drink it on an empty stomach as it may cause its irritation. It must not be consumed in large amounts ("in buckets"), because the polyphenols contained in green tea reduce the absorption of iron from food and contribute to its washing out.
The flax seeds are certainly an important component of a cleansing diet. Quantitatively, 25% of their weight is fiber, including water-soluble fiber, which supports the intestinal flora and helps to lower harmful cholesterol. Flax seeds also contains a lot of minerals and protect the liver.
The perfect culmination of our cleansing diet advice is use of a natural cleansing set. In its composition it accumulates a wealth of the above ingredients, which perfectly supports the cleansing process of the body.
Weight-loss diets – tips for getting started
On a reduction diet, during which we give up highly processed products, the volume of our meals should increase. This is due to the increased amount of fiber in the diet. We should not perpetuate the common myth that the less you eat, the more you lose weight. The most important thing is quality and reduction of calories.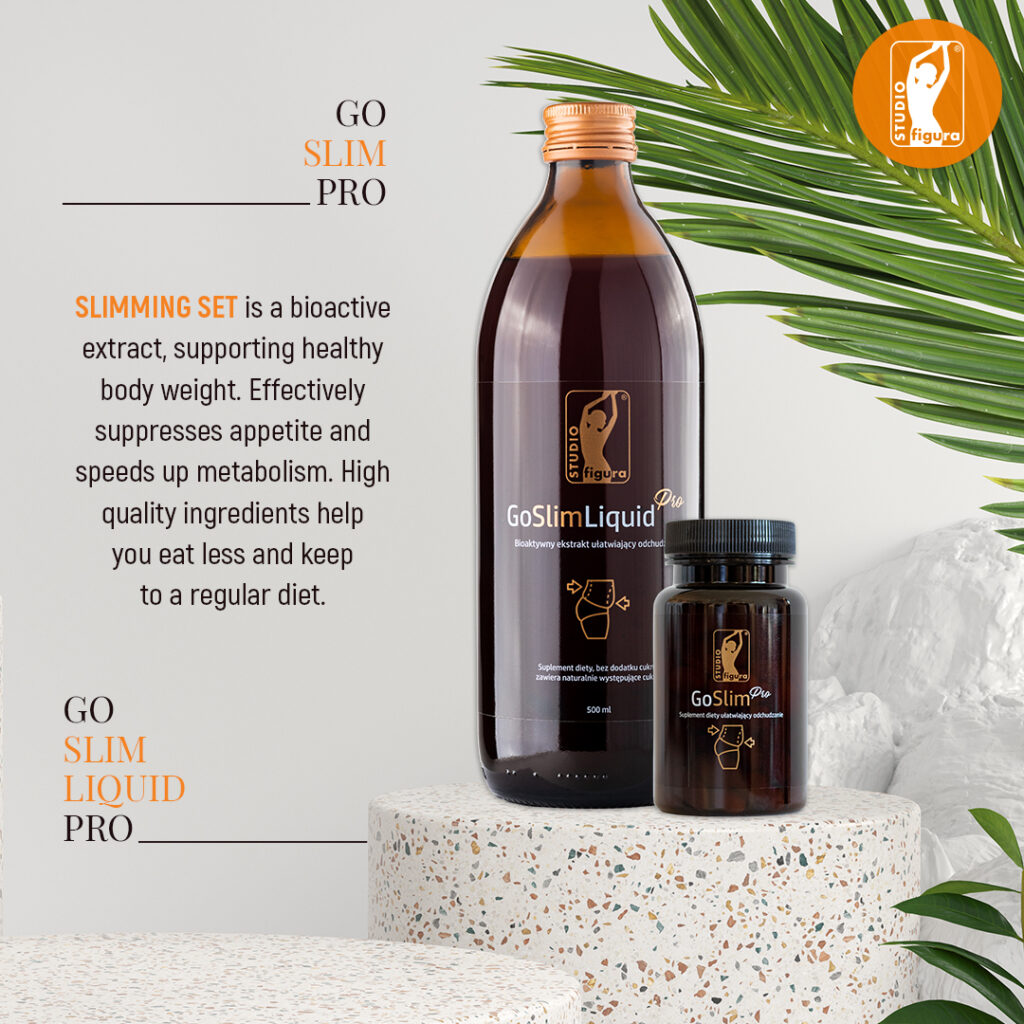 Women require 1800-2400 kcal. During a weight-loss diet, you consume less, but enough of them not to disturb the functioning of the body. A safe daily "cut" is about 500 kcal.
You should eat breakfast NOT LATER THAN one hour after waking up, and dinner about 3-4 hours before going to bed. It is also worth paying attention to eating meals at regular times, e.g. 4-5 meals every 3-4 hours.
It is very important to stay in motion. Even a small amount of it matters. An upright posture and physical activity stimulate digestion to assimilate what is needed and to reject what is unnecessary. a 15-minute walk is enough to stimulate our body.
In conclusion, do your best to make the diet you follow "appealing" to you. Make sure what you eat is tasty. Use herbs, seeds, nuts, be creative in combining natural ingredients and preparing new flavor combinations.
We are aware of how difficult a weight-loss diet can seem (especially at the beginning). That is why we have created the Slimming Set, which effectively INHIBITS APPETITE and regulates metabolism, favoring significant and effective weight reduction. It is available for purchase at this link.
We hope that our tips will contribute to some positive changes in your menu, and what's more – will increase the quality of your life. Therefore, we strongly encourage you to follow our fanpage Studio Figura, where we provide advice on diets, current promotions and discounts on our online store and any other interesting tips from the world of body metamorphoses, fitness, wellness and aesthetic cosmetology zones.